Rainbow Realty Group Indianapolis IN 46219 (317)-357-4000
We are the largest source of EZ Qualify - Fix-Up Homes on Paymentsin central Indiana. Our home ownership program is ideal for families, individuals and investors who would not normally qualify for financing. No banks, no closing costs. All homes are owner financed and you can qualify in as little as 3 days. Fast, convenient and affordable
Call Rainbow Realty Group Today.
Rainbow Realty Group, Inc.
EZ Qualify - Homes on Payments Fixup Homes, Rental Properties, Buy and Sell Houses
6104 E 21st St
Indianapolis
Indiana
46219
United States
SOLD
SOLD
SOLD
SOLD
* Includes Property Taxes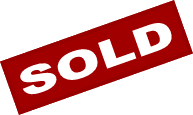 8357 E US Highway 40 Greenfield, IN 46140
Unknown
Electric
Seems O.K.
Seems O.K.
Seems O.K.
100 AMP Breakers
Seems O.K.
Aluminum Siding
Unknown
Information deemed reliable but not guaranteed or warranted. Always inspect property before buying.
WARNING! All properties are sold "as-is" and may require major repairs before they can be occupied.
Investment financing is offered through owner with no prepayment penalty and no balloon payment.

This property is SOLD! It had a sales price below market value with a low down and a low monthly payment. The Term is 30 years under a purchase contract at a fixed rate of interest (investor % rates). There are . . . NO "pre-payment penalties" . . . NO "balloon payments" . . . NO "adjustable rates" or ANY "adverse conditions" to make you lose your property. Taxes ARE included in payment. The only way you will ever lose your home or property... is if YOU don't make your payments. All properties are offered in "AS-IS" condition to be used as investment income properties. Properties may not be rented, lived in or used as a dwelling until property is brought up to minimum habitability standards. Buyer agrees to pay the cost of all repairs and maintenance.
Receive Top Dollar in ANY AREA
Sell FAST for ALL CASH and NO FEES.
No Repairs, We Buy "AS-IS".
Free online service. Call: 317-357-4000

1, 2 & 3 bedroom Homes & Doubles
Freshly Painted, Cleaned & Remodeled.
Pets OK, EZ-Qualify, 3-Day Approval.
Limited Supply. Call: 317-357-4000

Looking for a perfect home to flip
or your next Low Cost DIY Project?
We have the best selection in town.
3-Day Approval ... Call: 317-357-4000
Stop Looking ... We have Great Deals,
Cheap Prices and Huge Discounts on
Cash Homes. Make Repairs and Save. Limited Supply. Call: 317-357-4000


Bad Credit, No Credit = No Problem 
Buy a EZ Qualify - Fix-Up Homes on Payments
in Indiana, low down payment. 
Call: 317-357-4000 or visit us at: